Behind the Scenes of our New Store
To our wonderful customers,
We are so thankful for each and everyone of you and feel so blessed for your support through the pandemic. With all of this we are so excited to share what we have been working on lately and we cannot think of a better first Blog post!
2021 has been such a big year for our store. We have welcomed so many new customers and friends to our fast growing city and finally carved out time to reach our goal of launching our website last month!
As some of you may have noticed when visiting our store, we have yet another HUGE project we have been working on and we wanted to give ya'll a little behind the scenes preview of our NEW STORE LOCATION opening next month! We have out grown our current space and we really needed a remodel! We were given the opportunity to move into a larger space, in our same shopping center, and decided it was time for a complete revamp of our business - name change and all!
The new location will be just a few doors down from our current space. We will be in the building with the new Crust Pizza and Akashi. Check out Suite 140 in the photo below and that's where we will soon be!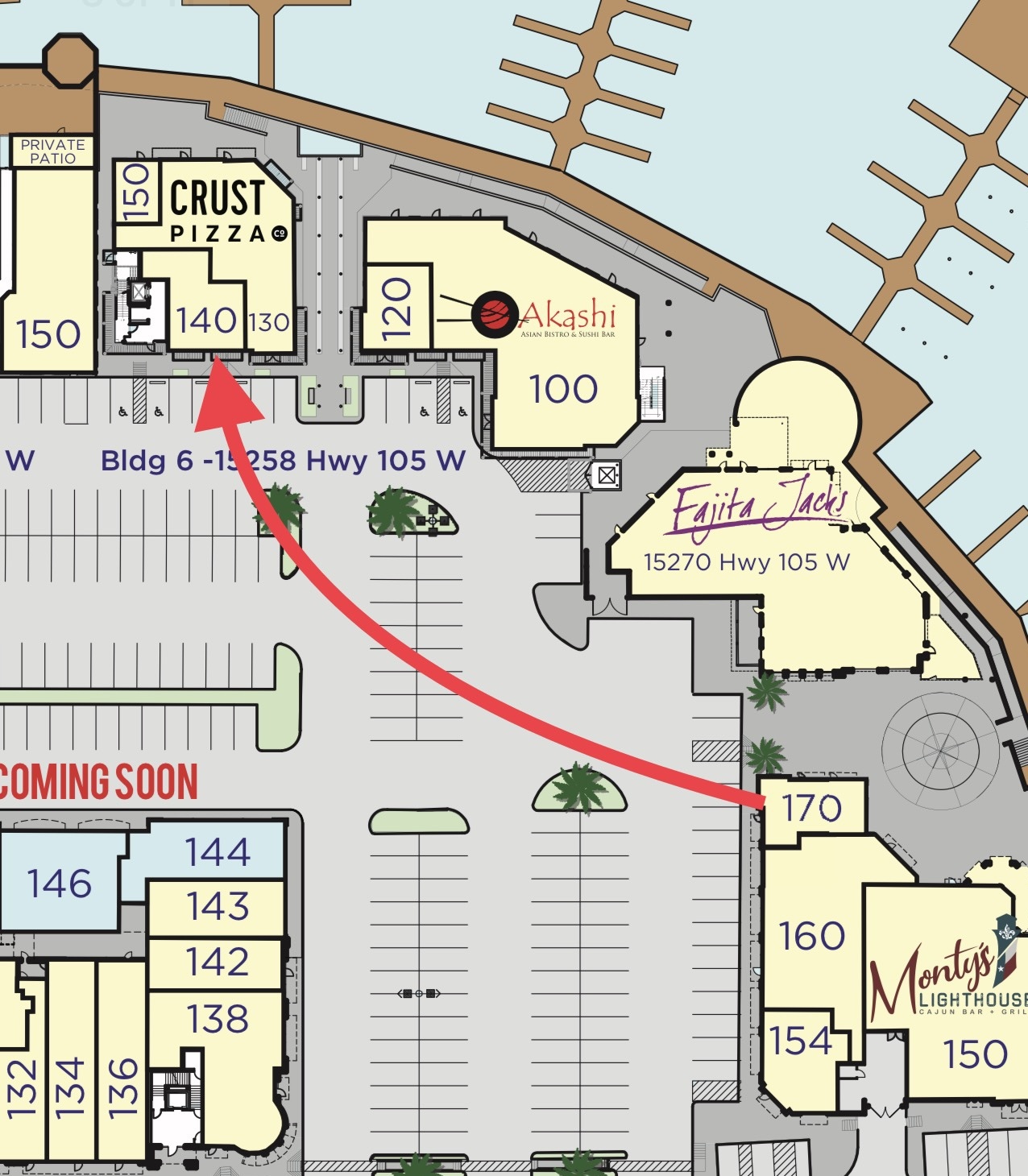 We are currently waiting on a few odds and ends to arrive and be finalized on the new store but once complete we will announce the opening date! 
In regards to hours and operations during this transition:
Because it is the holiday season, the biggest season in retail, we will continue to be open and operate during the ENTIRE process. 
We are forever grateful and thankful for each and everyone of you, without your support none of this would be possible!
Deanna, Lauren and the entire The Boardwalk team!
Hope you enjoy the behind the scenes below!
Our first rendering: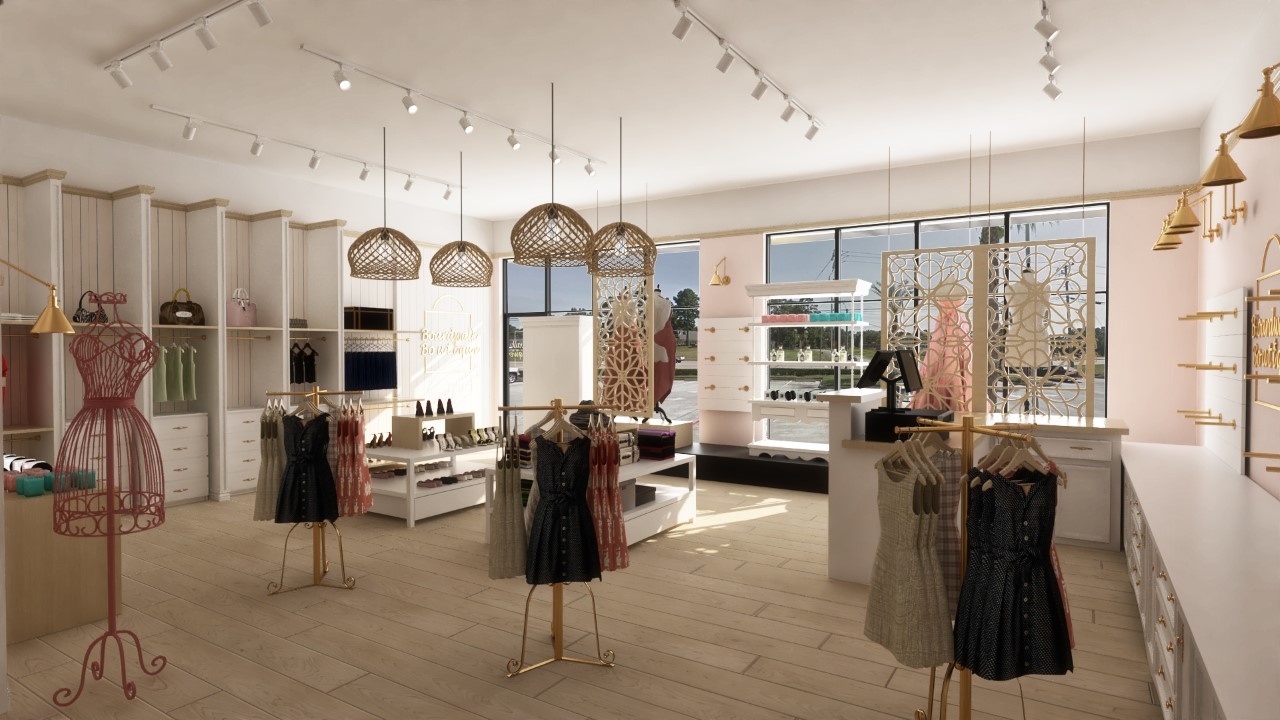 Construction process: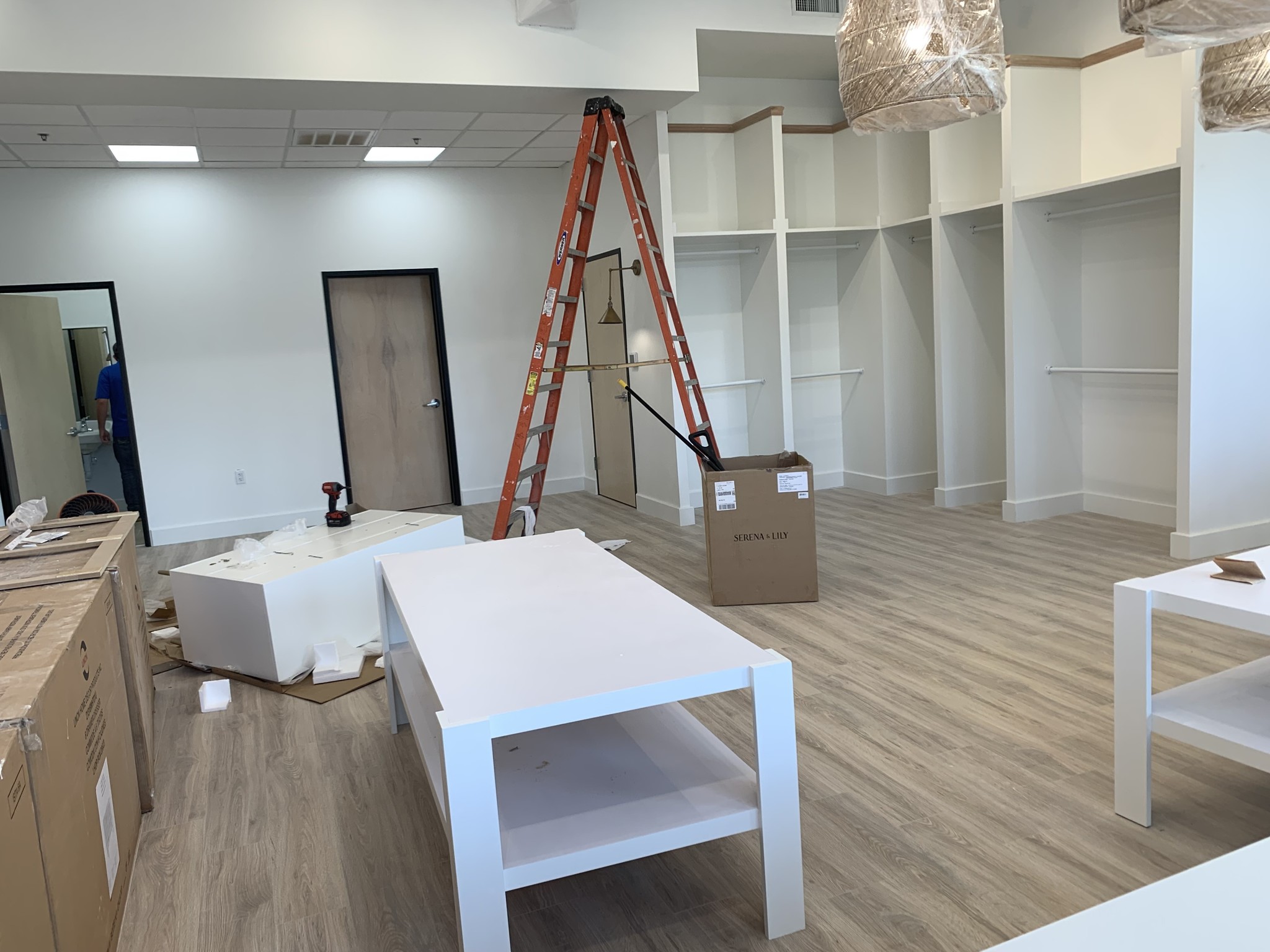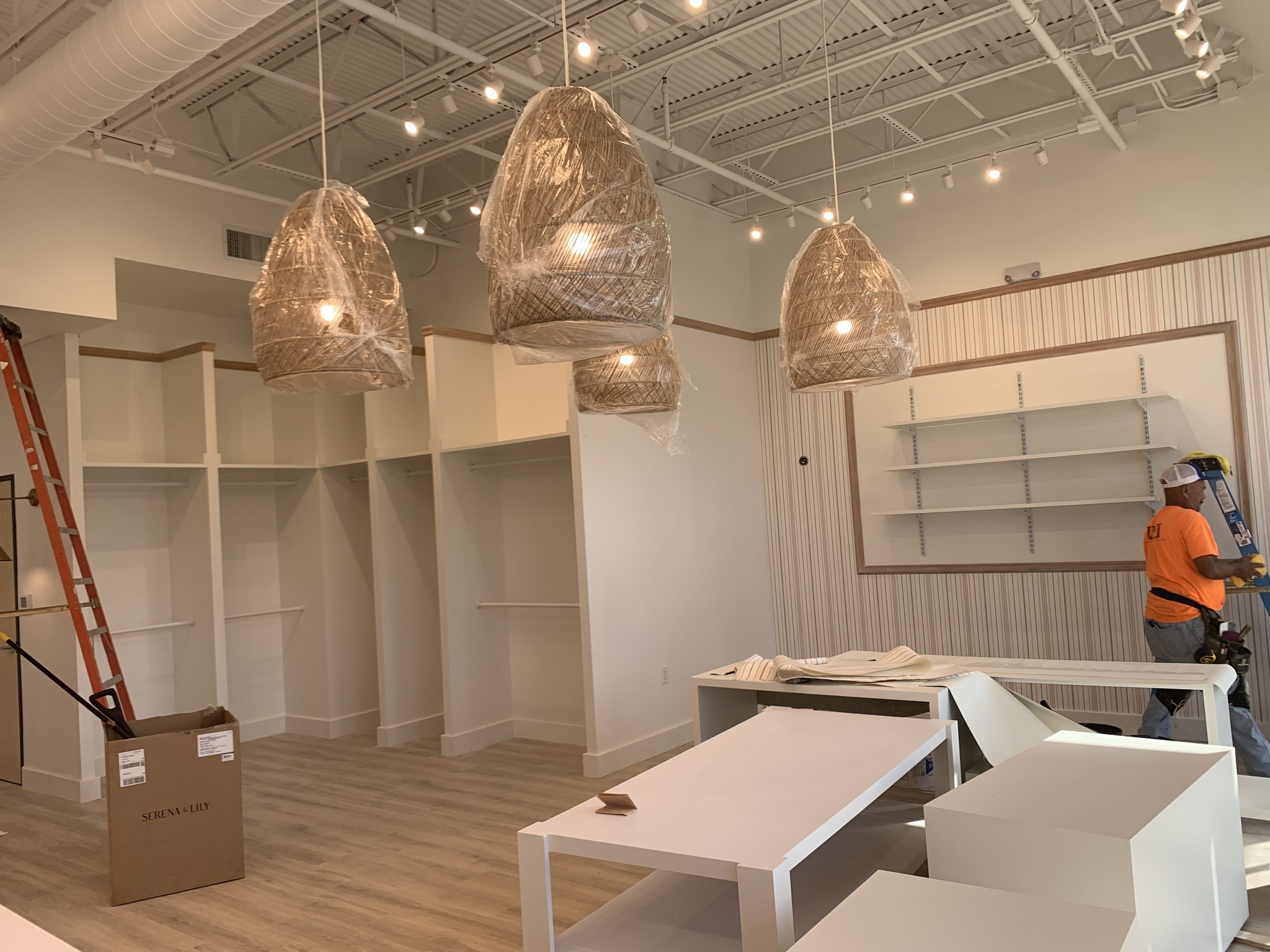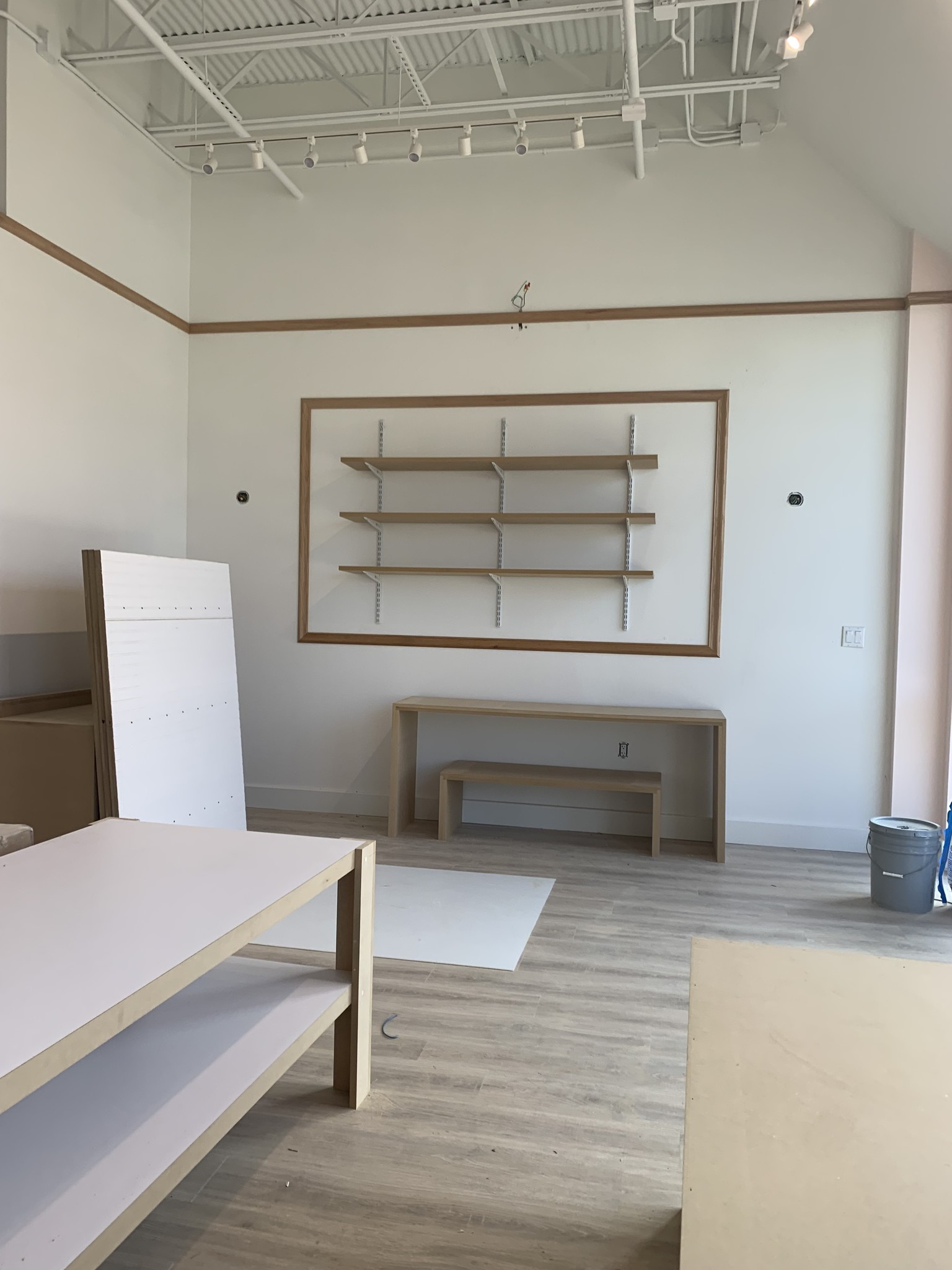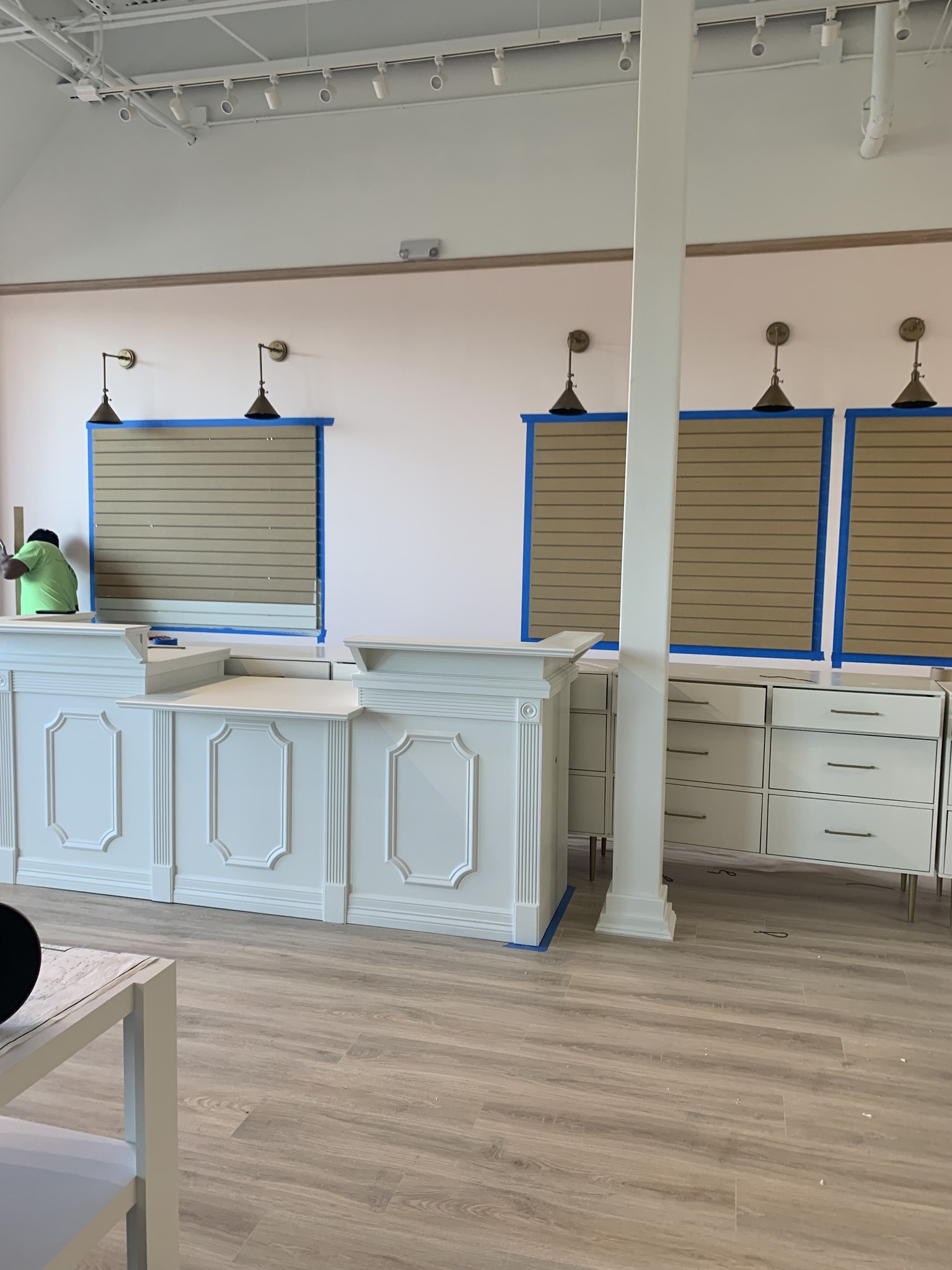 ---